Are you using free binaural brain software? Let's examine technology-based mind meditation for all your devices. First of all, you'll learn to integrate the world's top mind audio platform into your wellness life. What is meditation audio for life enhancement? Seems like we need to discuss this…
What is Binaural Brain Software?
A typical tech enhanced mindful day can be powering. So, you wake up, eat a healthy breakfast, and workout your body. Firstly, You prepare for a great day ahead. Open your laptop or sit down to your computer. Boot up iDoser. Welcome to the leading mind audio platform in addition to the best wellness meditation. So, Today is going to be a unique day. It will require a unique brain enhancing sequence. You choose your binaural brainwave doses, based on a library of thousands.  Your eyes close. You listen to the blissful sounds of binaural tuning. In just 10 minutes, you are ready. Seems like today might be even better than you first thought.
This is not your typical meditation. It is a unique sequence designed by you, for you. It is instantly effective, so you can quickly gauge results. Welcome to iDoser: the world's top Mind Audio Platform. iDoser is the Spotify of Meditation. Have you only used nature sounds or white noise in your mindfulness techniques? Maybe you want something much more. Your first time using the iDoser Platform might be eye opening. There is no meditation library that matches the nearly infinite combination of brain enhancing sequences available at iDoser. Hence, it is you one stop shop for everything life hacking.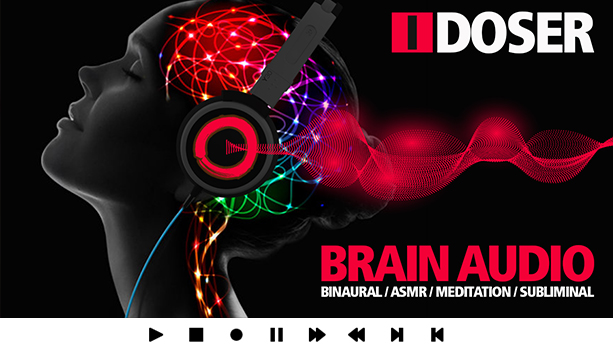 Is Mind Audio FREE?
Let's talk about price. All music services charge monthly prices to access their audio platforms. Is iDoser similar? iDoser has always been about the best science enhanced mind audio and price so everyone can try it. They make a basic version of the platform. It is able to access the library of hundreds of enhanced audios. Sexual, recreation, Dharma, mindfulness, or simple meditation. There is something for everyone. In conclusion, you can start right now.
If you have a laptop or computer you can install the iDoser software. You get several free brain tracks free. It won't expire, so you can use it as much as you want. Therefore, you get the biggest library of mind audio available anywhere. Even better, the free version is not crippled in any way. You can even create your own playlists. Get started with powerful mind audio in just a few minutes. iDoser has essentially opened the most powerful library of meditation audio. They made it available to anyone. It's absolutely free to get started. Not to mention, you will feel results in minutes.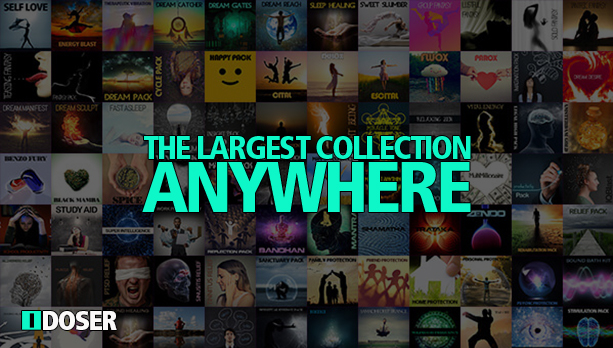 Is Mind Audio Important?
iDoser gives you a lot for free. What does updating get you? Buy even just one dose or upgrade to the premium version of the iDoser Platform. You are backing research which consequently allows for more tech.  The most effective mind audio available takes time to produce. So, you will get the best binaural brain software. There is a decade of research behind this tech. The fans are passionate, hence you will join a community of 10 million users. Ready to use binaural brain software? Firstly,are you ready to invest in yourself? This is tech uniquely for your mind. So, if you are ready, let's get started.
In conclusion, using powerful wellness tech in your life has benefits.  Don't believe us? Click here to download the iDoser Platform free. So, try yourself. You have nothing to lose. In addition, you could see improvements to sleep, dreams, energy, and more.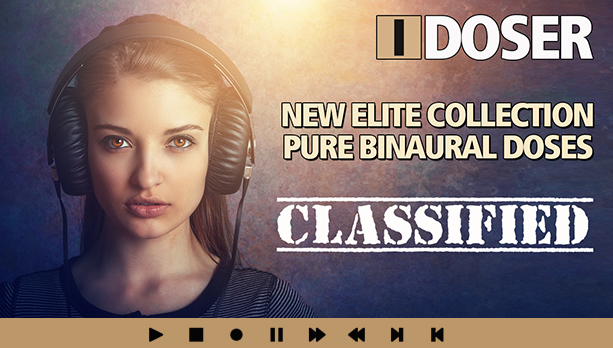 TO ALL OUR READERS, today we humbly ask you to help our little blog. For over ten years now, BinauralBlog.com has been producing fantastic mindfulness articles. We do not beg for donations, use any intrusive popups, sell any form of user data, or fill our content with ads. How do we sustain ourselves? We need shares, plain and simple. The time has come for us to make a simple request. Please, if you enjoyed this article and want us to keep producing content - use any (or all) of the CIRCULAR SHARE BUTTONS ABOVE to help support our little blog. Thank you from the Binaural Blog, Founder & Team