How can you download the WORLD'S STRONGEST BINAURAL BRAIN DOSES absolutely FREE? Come see what makes the strongest mind audio and how you can get the biggest discounts on the world's most powerful lucid, astral, chakra, kundalini, legal high products – and much much more…Let's get this out of the way: If you have been interested in seeing what makes iDoser light-years above and beyond any other mind audio provider, now is your best chance. For a VERY LIMITED TIME there are MASSIVE DISCOUNTS of up to 75% OFF the world's top binaural products, services, and APPS. The sale is ending soon so be sure to grab the all the free offers before they are gone. As many of you know, iDoser sales like this are very rare (last was several years ago)… so, really, now is your chance!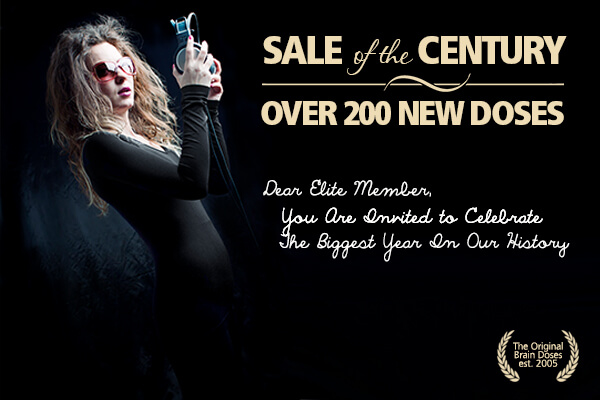 There are loads of amateur YouTube, streaming, and other forms of binaurals that have been long proven to have little to no effects. Want to try the world's most powerful brain doses with over an 84% success rate in peer review testing? Now is your chance, because one of the biggest binaural sales in history is happening right now. To celebrate the release of over 200 new doses for our Mac and PC Platform, and our HUGE 10 YEAR ANNIVERSARY, we are giving you MASSIVE DISCOUNTS, FREE DOSES, TUTORIALS, SOFTWARE and MUCH MUCH MORE!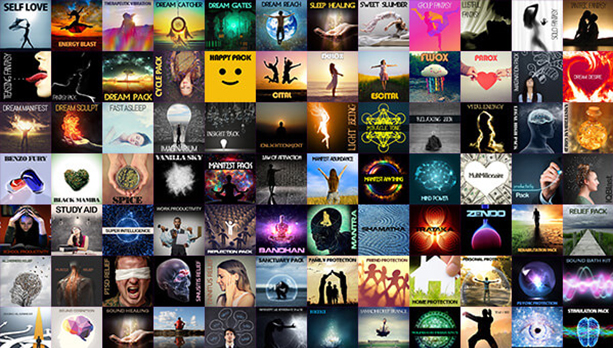 OVER 200 NEW DOSES and WE'RE GIVING YOU 5 FREE! The BIGGEST RELEASE in iDoser history has arrived. The ELITE COLLECTION of doses includes the world's most powerful digital brain doses. We're giving you 5 FREE and 20% OFF EVERYTHING! There is also a 50% Discount on the Premium Software for Mac and PC Computers. This is the most advanced binaurals dosing software available, and certified by Microsoft as the original Binaural Brainwave App of Windows. Visit http://iDoserSoftware.com to claim your FREE DOSES.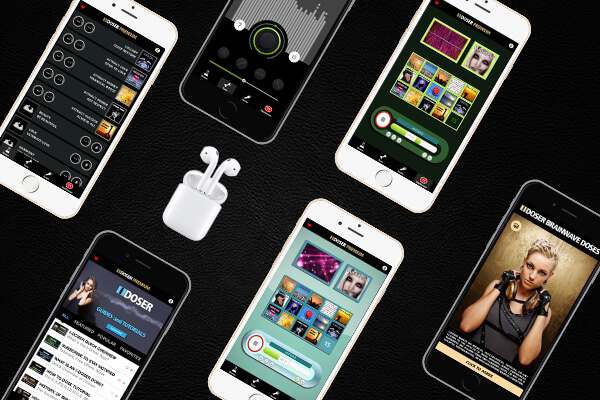 To celebrate you bringing us to the top, we are offering 75% OFF MOBILE DOSES and APPS. YOU have made iDoser Mobile the world's top brain audio dosing app in EVERY COUNTRY! As a SPECIAL THANKS we are heavily discounting doses and apps across all mobile devices. iDoser is the only app that gives you full control over your dosing session with hundreds of doses, tutorials, and content simple not found in any mobile meditation or spiritual app anywhere. Visit http://iDoserMobile.com to claim your discount.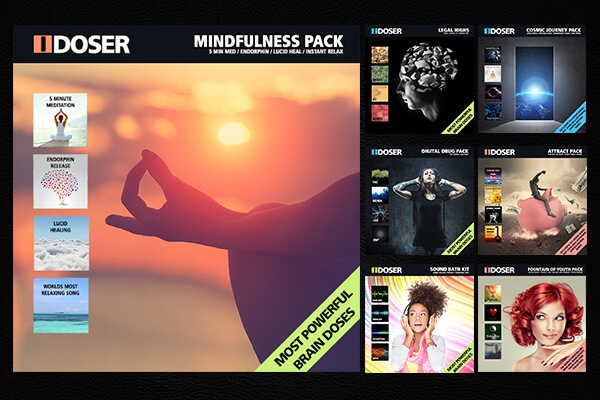 50% OFF ALL MP3 PACKS and WE'RE GIVING YOU ONE FREE! Not into Apps or Software Doses? Get easy to use MP3 Packs that can be used on any device that can play MP3 Audio files. For a VERY LIMITED TIME all MP3 Packs are 50% Off. iDoser MP3 Packs combine soothing backing music integrated with the world's most powerful binaural induction audio. The best-selling meditation and binaural Mp3 packs are the cheapest they have been all year and we are giving you a free pack. Visit http://iDoserAudio.com to claim your free Mp3 Pack.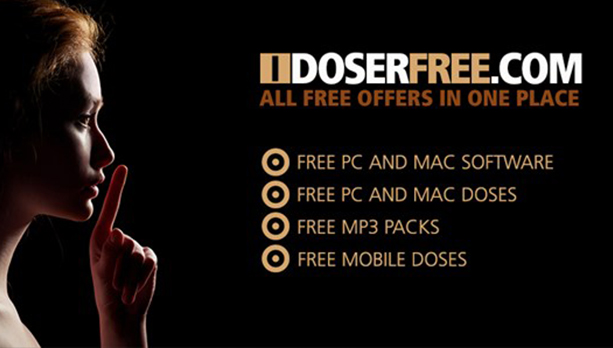 Want to know where to get all free offers in one place? Get free doses for the Mac and PC software, heavy discounts on all doses, 75% Off Mobile Apps and Doses, 50% Off MP3 Packs and SO MUCH MORE. To celebrate our 10 year history and for YOU making us the world's top meditation binaural provider in the world – we have created a page for you to quickly download all free offers in one place. Come celebrate the amazing year we had and visit http://iDoserFree.com to claim all free offers.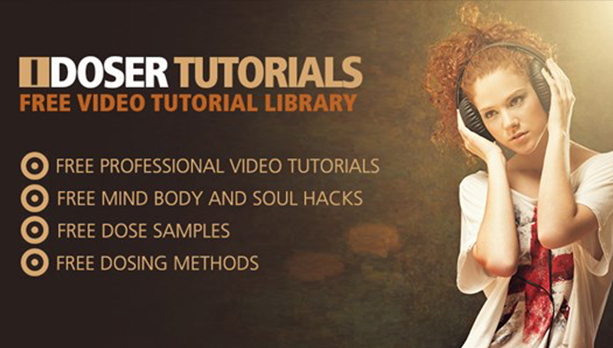 New to brain dosing? Can't get good effects? Just curious about the technology? iDoser offers the most extensive video catalog of brain dosing tutorials absolutely free. Get free tutorials made by PROFESSIONALS. Includes free mind and body hacks, dose samples, and dosing methods to make sure that you join the over 10 million active users who have experienced profound results from iDoser brand binaural brainwave doses. CLICK HERE to visit the tutorial library and start your journey today.

TO ALL OUR READERS, today we humbly ask you to help our little blog. For over ten years now, BinauralBlog.com has been producing fantastic mindfulness articles. We do not beg for donations, use any intrusive popups, sell any form of user data, or fill our content with ads. How do we sustain ourselves? We need shares, plain and simple. The time has come for us to make a simple request. Please, if you enjoyed this article and want us to keep producing content - use any (or all) of the CIRCULAR SHARE BUTTONS ABOVE to help support our little blog. Thank you from the Binaural Blog, Founder & Team