Let's talk sex. Do I have you attention? Did you know that the best-selling binaural simulation product available worldwide is a dose titled "orgasm"? Now, before this starts to sound like an internet Viagra commercial, let me quote some actual experience reports from the orgasm dose. Here is one experience from a male, and one from a female (both actual word-for-word reports)…I'd like to introduce you to Veronica:
"Last night I tried Orgasm and it was AMAZING. My body was moving by itself: at the first 5 min I started to feel nice, but some minutes after that I got really bored because nothing else happened, but then I started to get spasms, REALLY hard spasms, and I got wet slowly, reaaally slowly, my hips started to move up and down, like I was "doing it", then I felt like a pressure on my chest and my heart rate increased and my breathing was faster, like I had no air; it totally felt like I was having sex, it was… incredible. I didn't have an orgasm after all, but I came very close FOUR times It was the nicest thing I ever felt. Weird thing: when the dose ended and I got my headphones off, the sensation at "that place" got harder and harder, that was the nearest moment of an orgasm at that night, it lasted for like 20 seconds. After that, I felt like my head was heavy. The entire experience lasted about 3 hours. This program is totally an amazing thing and I'm absolutely going to try it again and again." – Veronica (Female)
I will speak to this shortly. I think we need to break down the levels of intense Veronica speaks about in her report. Prior, let's get a males perspective from the same orgasm simulation. Fabi gives us this:
"So I sat there on my bed and the file started. I immediately got somehow aroused and got a hard-on, which disappeared 2 minutes after. I thought, ok, that was it, it didn't work. But I continued listening to the binaural beats. Shortly after I started to breathe heavily and my heart beat strongly. I felt this erotic feeling all over the body, so relaxed but very horny. (If you say: no erotic feeling = 0 and Orgasm = 10, then it was Level 5). Again, cooling down and going up again, I reached a level 6, and then a level 7." –Fabi (Male)
Setting the stage, both Veronica and Fabi are speaking about the I-Doser Orgasm Dose, available for the PC Computer Application, or in MP3 format. The orgasm dose has been downloaded thousands of times. It is a true international bestseller. It is arguably the most-sold holistic sexual aid available anywhere.

As you can imagine, some of our reports for the sexual dose line are very graphic – I spared you the lurid details, but instead decided to focus on something very typical of achieving binaural success: patience. In both cases, the dosers thought that it wouldn't work, or it stopped working. As soon as that thought entered their mind, the natural chemistry of their brain took over, and BAM! Some binaural sequences can be very long, and seem extremely boring. Resist the urge to do other things, focus on the sound, and make sure you listen to the complete sequence. Trust me, it pays off.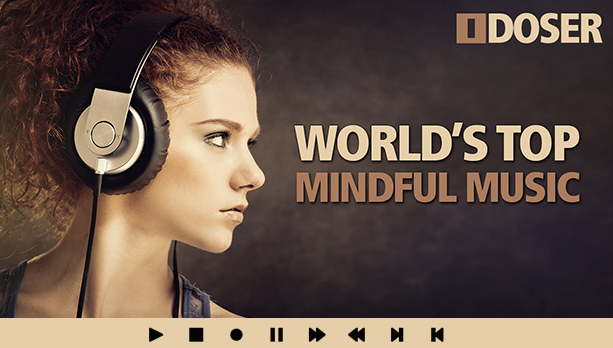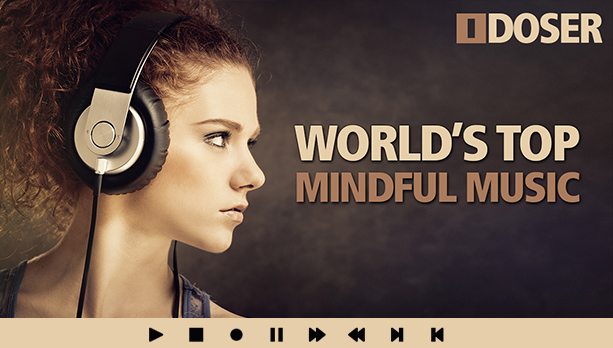 90% of people who don't achieve success fail because they give up on the sequence. This is this post's lesson.
Finally, if your interest is now peaked, let me suggest a dose pack. These are great starter sets for users that want to experience a like-designed pack of varying intensity doses. It really lets you get a feel for what works for you. Sexual Simulations includes 4 great doses: First Love that attempts to create that warm happiness of love, and it includes some more powerful simulations like Ecstasy, Extend, and Orgasm.
AND REMEMBER: 90% of people who don't achieve success fail because they give up on the sequence. This is this post's lesson. Write it on the chalkboard 100 times.

TO ALL OUR READERS, today we humbly ask you to help our little blog. For over ten years now, BinauralBlog.com has been producing fantastic mindfulness articles. We do not beg for donations, use any intrusive popups, sell any form of user data, or fill our content with ads. How do we sustain ourselves? We need shares, plain and simple. The time has come for us to make a simple request. Please, if you enjoyed this article and want us to keep producing content - use any (or all) of the CIRCULAR SHARE BUTTONS ABOVE to help support our little blog. Thank you from the Binaural Blog, Founder & Team