Selling Doses for Profit?!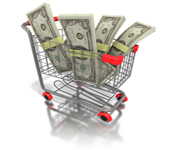 I've looked through (and been a memeber of) many affiliate programs out there. Today, I will take a cold hard look at the interesting concept of selling digital drugs for profit to the tune of 20% per sale. Too good to be true? Internet scam? Or good money making program? Let's find out…
Truth is – it is the perfect time to start selling binaural audio doses. People like I-Doser  have become internationally known through positive reviews from some of the world's most renowned news sources like Asylum.com and the Las Vegas Review Journal. Due to the hot press, the story is that some I-Doser dealers are making THOUSANDS OF DOLLARS. How do they do it? Let me share some hot tips I heard from some online dealers. We will discuss some of the methods to drive traffic to your affiliate provider. Remember, for programs like I-Doser, every sale you make earns you 20% commission. Once you get hot with a solid business plan, the money really can start rolling in. Let's make sure you have the tools and knowledge you need to take to the streets and earn big.
When you are ready to be a dealer, click here to join somewhere like I-Doser.
Your affiliate provider (if they are good) will provide you with code to tools like banners, graphics, text ads, hover ads, etc. When you have banners, store building graphics, and various forms of text ads available to you, what do you do with them? Some of the most successful dose dealers are very familiar with the products they sell. We advise you visit the their web page to get an idea of the products they offer. From there, you can purchase a domain and a small amount of hosting space very cheaply these days. Create a blog with banners, a storefront using our great new category linking, or maybe a dose review sight. The more creative you are, the more traffic you will attract, and the more customers that will click on your ads. If you want to give your site a little push, you can advertise your site with Google AdWords very cheap. I hear that 20% rolling down the tracks… can you? If you want to start simple, you can use our text or graphic ads on your social sites, forums (if allowed), email signatures, or whenever you "hang out" online. Remember, you are the dealer. Click here to join a quality program today and start making deals.
I know I-Doser's program has a cutting edge cookie tracker to make sure if you sent them to your provider, you will get your comission even if they come back to and buy on a different day. But, how do you track your progress? I-Doser.com has you covered in their system (not all will be this good). As an example of how easy it is: In your Affiliate Portal, click on Affiliate Report and Affiliate Statistics. Here you can see which of your ads are working best, how many clicks you are referring, and how much commission you have earned. You will be able to deeply report and track your online dose dealing business online, and in real-time.
The big tip for today is: give it time. Remember, you can be a VIP Dose Dealer. People like I-Doser will pre-approve your application instantly – so, greats news is, you can start right now. Think of yourself as a true dealer, on new turf, and trying to gain a new and exciting client base. The best advice I can give you on your way to earning thousands? Be patient. It could take several months of hard work, advertising, and establishing you own personal style and brand before the money starts pouring in. I wish I could say this was a get rich quick scheme, but the sad reality is that there is no such pot of gold, online or anywhere. So, this will take some hard work and dedication to the brand. What's the good news? If you go with someone like I-Doser, they are now an international brand with loads of press being released daily. They are always updating their products and becoming more innovative by day. If you decided to join on the bottom floor, your potential to make money is great considering we aren't in a saturated market. I-Doser is the global leader in simulated experiences, and you are on the streets with the potential to make lots of cash. Click here to join.
Know your PAYOUTS! I-Doser, as another exmaple, pays out when your commission reaches a minimum of 100$. They send payments via paypal (free to sign up for), so make sure your paypal email address is correctly entered in the Account Details area of the Affiliate Portal. – For them. For others, know how they pay. Go become a superstar dealer – you have the tools to rock your turf. Click here and join now.

TO ALL OUR READERS, today we humbly ask you to help our little blog. For over ten years now, BinauralBlog.com has been producing fantastic mindfulness articles. We do not beg for donations, use any intrusive popups, sell any form of user data, or fill our content with ads. How do we sustain ourselves? We need shares, plain and simple. The time has come for us to make a simple request. Please, if you enjoyed this article and want us to keep producing content - use any (or all) of the CIRCULAR SHARE BUTTONS ABOVE to help support our little blog. Thank you from the Binaural Blog, Founder & Team