Get the FREE Dosing eBook

Some of you may be confused on how to create a simulated mood or experience through digital dosing. Now there is a free eBook that reveals all the secrets…I-Doser.com is tearing up the social scene (so many likes on facebook and retweets on twitter!) As a guest writer, I have been following the binaural scene for  years- and trust me when I say this: no other company continues to be as innovative or have as much market appeal as I-Doser. I've mentioned their line of computer software, digital audio and mobile offerings here before. If you haven't checked out their line of amazing products, you need to shoot on over to http://www.i-doser.com.
But what if you are a little confused? I mean, it does sound like Science Fiction: audio that has the effects of your favorite life experiences: mood, the feeling from a recreational or prescription drugs, a full line of sleep aids and other astral and otherworldly experiences and SO much more… I mean, really, how can it work? Can music really make you "high?"
As is tradition for I-Doser, they are giving you something FREE: An eBook that explains everything you need to know about digital dosing. Also, shhh, there is a hidden gift in the eBook so make sure you give it a good read. It surprises me that I-Doser.com would put so much production value into something free like this, nor do I know if it is intended to always be a free offering. So, word to the wise, read this while it's available. It really does to a great job of explaining how digital dosing works.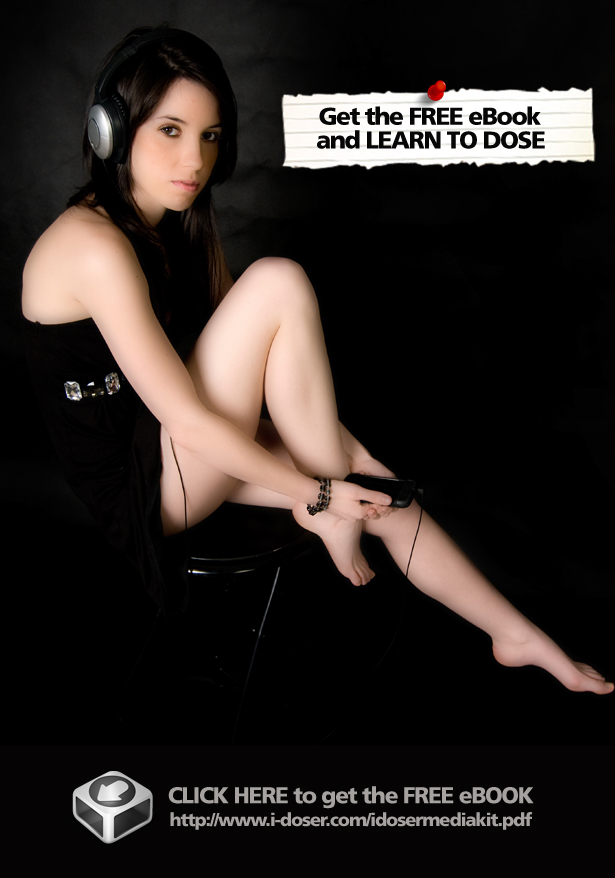 TO ALL OUR READERS, today we humbly ask you to help our little blog. For over ten years now, BinauralBlog.com has been producing fantastic mindfulness articles. We do not beg for donations, use any intrusive popups, sell any form of user data, or fill our content with ads. How do we sustain ourselves? We need shares, plain and simple. The time has come for us to make a simple request. Please, if you enjoyed this article and want us to keep producing content - use any (or all) of the CIRCULAR SHARE BUTTONS ABOVE to help support our little blog. Thank you from the Binaural Blog, Founder & Team