Science Music for DIY Love

You know. You have played your favorite slow jam on your bedroom radio during a night of passion. The romantic power of music is an extremely powerful singularity that mixes incredible with the senses of romance: sight, hearing, taste, and smell. But is there a bigger connection to music and sex? Outside of a good "Sex Playlist" maybe being one of the simplest things you can do to make your romantic life better, what is the deeper relationship between Sex, Love and Music? Neuroscientists at McGill University in Canada have studied the connection and determined something very interesting. The same chemical system in the brain that produces feelings of pleasure as a result of having sex, taking recreational drugs, or dining on your favorite food is also stimulated by listening to music that appeals to you. In the United Sates, companies like I-Doser have taken advantage of recent advances in brainwave technology to act on this realization: combining music, researched and specialized binaural tones, and the proper mood – romance, erotica, and sex can either be simulated or enhanced beyond just putting on your favorite radio station. Adding weight to all of that is that the McGill study also reveals that listening to your favorite music can lead to being aroused, among other feelings. So you're not only feeling increased levels of pleasure, but also arousal while listening to music and taking part in some activity. Some customers of I-Doser have claimed to be able to reach such high levels of arousal during binaural-enhanced music sessions that they can achieve hands-free orgasms.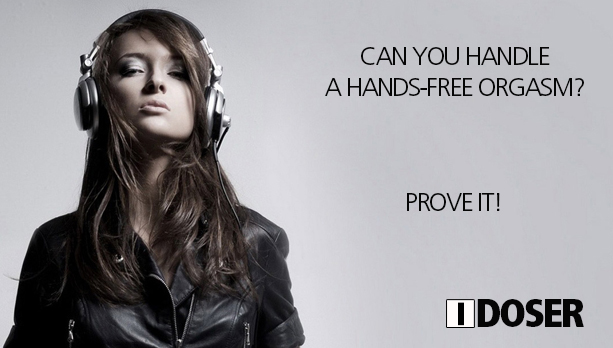 But maybe it's just the mood? Music can augment many aspects of life and certainly being in an aroused state can be enhanced by music. But, is there really deeper science going on here? If you take the sexual partner out of the equation and leave just the music, what's left? Songs can stimulate just one of our senses. A sexual partner – all of them. The online sex shop "Adam and Eve" revealed in an eye-opening report on sex, drugs, and music that 40 percent of the people they surveyed are more turned on by music than their partner's touch. Over 83% of I-Doser users have had at least a single profound experience while listening to their enhanced music without intervention.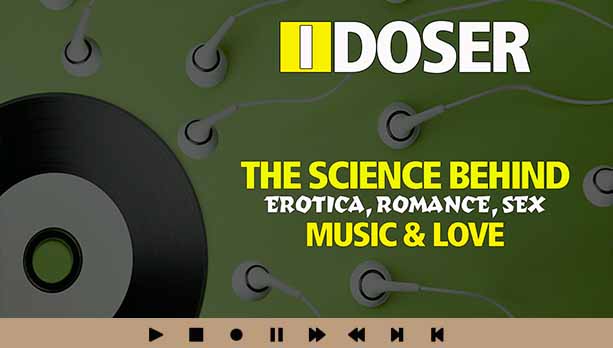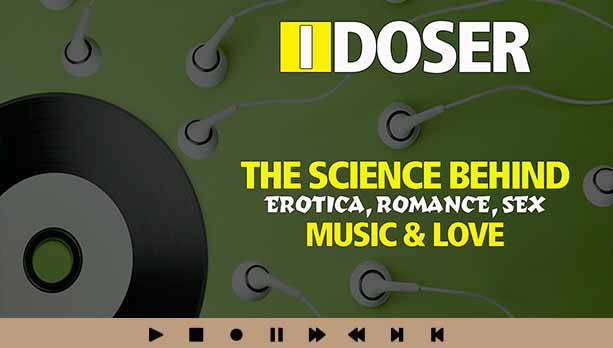 Their top selling binaural sequence is one designed to enhance orgasms. Knowing this, what are these people listening to specifically? Music streaming service Spotify has some findings on this, and it appears there is a massive variety of preference out there when it comes to "bedroom" music. Any guesses on what lovers listen to in their bedroom? Comment below and tell us your favorite "making love" song. Brace yourself for the number one song people are making love to. It might REALLY surprise you.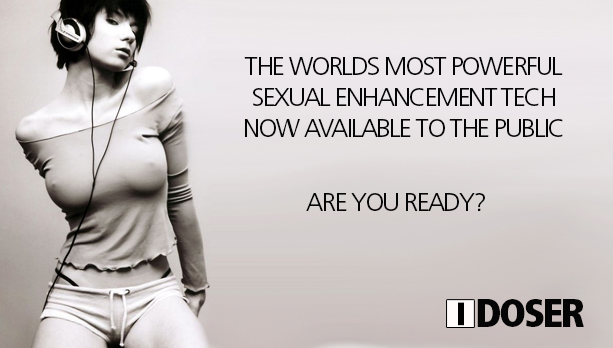 The top songs people are making love to, according to Spotify, is "anything from the Dirty Dancing soundtrack"— the film starring Patrick Swayze. The list also includes some obvious choices, like Marvin Gaye's "Sexual Healing" and "Let's Get It On," along with the entire Barry White collection. While this may seem dated, Spotify does update us that people are making love to more modern releases as well, but classics are classics. When speaking to I-Doser about their line of science based sex and romance music, their best-sellers are sequences designed to enhance an orgasm and cause multiple orgasms. Later down the list are confidence-boosting meditations, a do-it-yourself aphrodisiac, tantric love making enhancements, and the aforementioned hands-free orgasm inductions. But what actually happens when you listen to music that has an effect on your dopamine system or brain-enhanced audio from a reputable company like I-Doser? You're lying on your back in bed, listening to a new album by one of your favorite artists. While you listen, you feel emotions pouring over. Are you transcending reality? What is happening?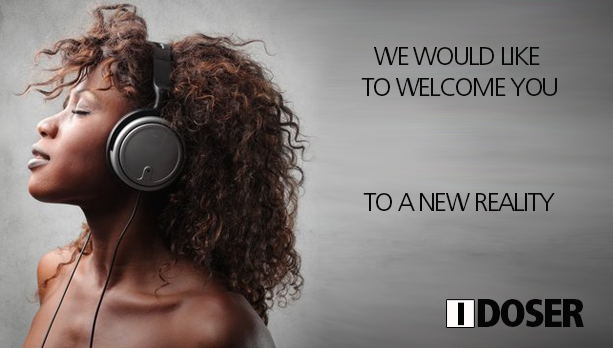 The brain's ability to absorb and make sense of music and organized sound is very complicated and far more effective than even the most powerful super-computer's ability to identify and process it. But questions about how exactly the brain takes in music still remain: Why does it make us "feel?" In the case of I-Doser, it's brainwave related. Alternating tones, sometimes mixed with music, attempt to synchronize your brain to a specific operating frequency – maybe the same frequency it operates at during intercourse. This is why YouTube, streaming and other forms of binaural enhanced audio are so ineffective. Youtube codecs cause it to be less than 3% effective. But users of the I-Doser tone generating software, apps and other services swear by a binaural-enhanced life, sexual or otherwise. It is less mainstream because so many have tried poor quality youtube binaurals and given up. As for regular music: The auditory cortex is responsible for processing sounds in the brain, but music activates far more in the brain, including regions associated with emotions, movement, and memory. Maybe this is why it's not an inherent tendency to plunge ourselves into a crowd of a 20,000 person concert, but for your favorite band, maybe you will do it.


TO ALL OUR READERS, today we humbly ask you to help our little blog. For over ten years now, BinauralBlog.com has been producing fantastic mindfulness articles. We do not beg for donations, use any intrusive popups, sell any form of user data, or fill our content with ads. How do we sustain ourselves? We need shares, plain and simple. The time has come for us to make a simple request. Please, if you enjoyed this article and want us to keep producing content - use any (or all) of the CIRCULAR SHARE BUTTONS ABOVE to help support our little blog. Thank you from the Binaural Blog, Founder & Team