Valentine's Day is celebrated in many countries around the world. Not all of us are in a relationship and some are in a listless or wilted one. Today we talk Simulating Sex and Love…Science Fact: your brain operates at a very specific frequency when you are experiencing the intense pleasures involved with a first love, great sex or simply finding comfort or love in the arms of another. Through years of research, I-Doser has figured out a way to help tune your brain to these frequencies, therefore helping to simulate the feelings associated with sex and love. The results are the only method to achieve a simulated sexual or loving experience through the use of what they refer to as "binaural audio dosing." While I-Doser originated the concept of digital dosing and have refined the experience, they have also given us two very valuable gifts this Valentine's: a way to simulate intense sexual or love-inspired feelings, and the ability to enhance any current relationship we are in.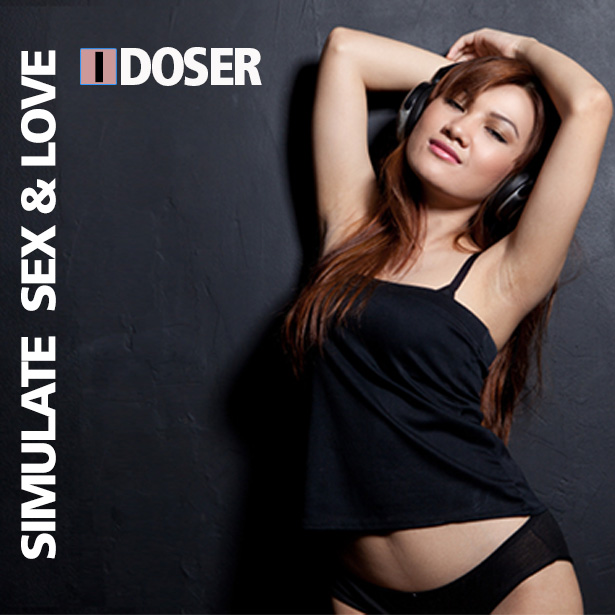 Are you NOT in a relationship? Do you feel lonely sometimes? Are you looking for a way to enhance self-pleasure? Then the I-Doser Sex Doses (including some extreme experiences) might be a good way to give yourself something a little special on a day when you maybe need it. It's quite simple. With a pair of headphones and the I-Doser Software (and a few doses of your choice), you just listen to specialized audio and it helps and your brain slowly tunes to the operating frequency of sexual or loving experiences.
Are you in a relationship but maybe need something extra? Many professionals will tell you that having a healthy "bedroom" relationship is one of the keys to keeping a relationship or marriage long term and healthy. I-Doser has you covered with a whole series of extension doses, extreme or simply low-level enhancements. If you or both you and your partner listen to one of the I-Doser enhancement doses before your evening, you might find that things are suddenly a lot hotter than they once were.
It's really no surprise that I-Doser brand sex and love doses are their best-selling category of simulated experiences. Their orgasm dose is the best-selling binaural experience in all of the industry's history! If you are either alone this Valentine's Day, or looking for a way to spice up an existing marriage or relationship,
CLICK HERE to check out I-Doser brand binaural doses today.
It might surprise you.

TO ALL OUR READERS, today we humbly ask you to help our little blog. For over ten years now, BinauralBlog.com has been producing fantastic mindfulness articles. We do not beg for donations, use any intrusive popups, sell any form of user data, or fill our content with ads. How do we sustain ourselves? We need shares, plain and simple. The time has come for us to make a simple request. Please, if you enjoyed this article and want us to keep producing content - use any (or all) of the CIRCULAR SHARE BUTTONS ABOVE to help support our little blog. Thank you from the Binaural Blog, Founder & Team