The biohacking definition is varied – a broad term that can include anything from biohacking implants like the "chip in arm," biohacking apps, or just general lifestyle hacks. Let's discuss biohacking ethics and the past, present, and future of biohacking. You will learn everything there is to know about the integration of biology and technology.
Biohacking Definition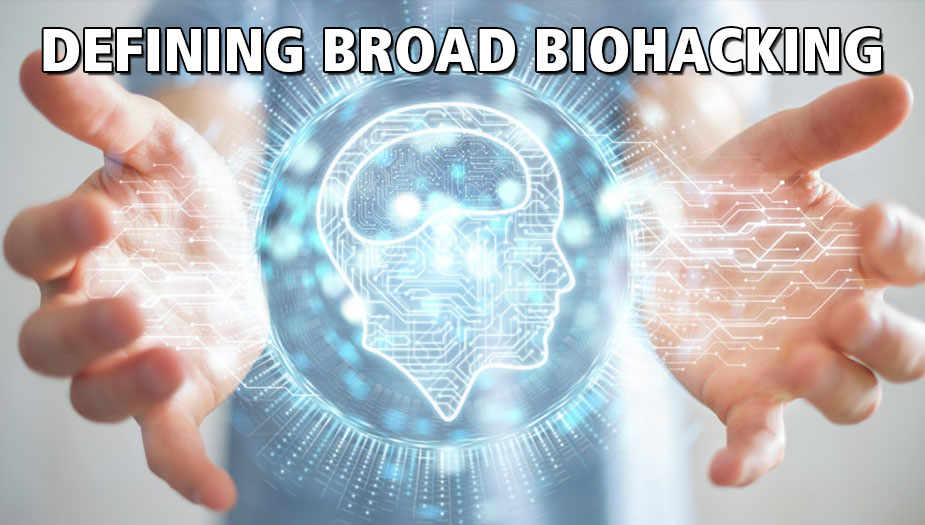 Biohacking is so varied it becomes a little tough to define. Therefore, biohacking can be anything from a fad juice diet to biohacking implants in the arm or other parts of the body. Even more, does this bring forward any biohacking ethics if you are implanting chips in your body? Maybe the biohacking definition to you is using some good audio induction like binaural beats or ASMR. Likewise, biohacking can be as simple as starting up any of many biohacking apps or software on your phone or computer. Short answer: don't turn away from this introduction because you think biohacking is only implanting RIFID chips in your arm – it is much more than that. Let's try to focus, bring biohacking down to the masses, and attempt to explain what biohacking is.
What is Biohacking?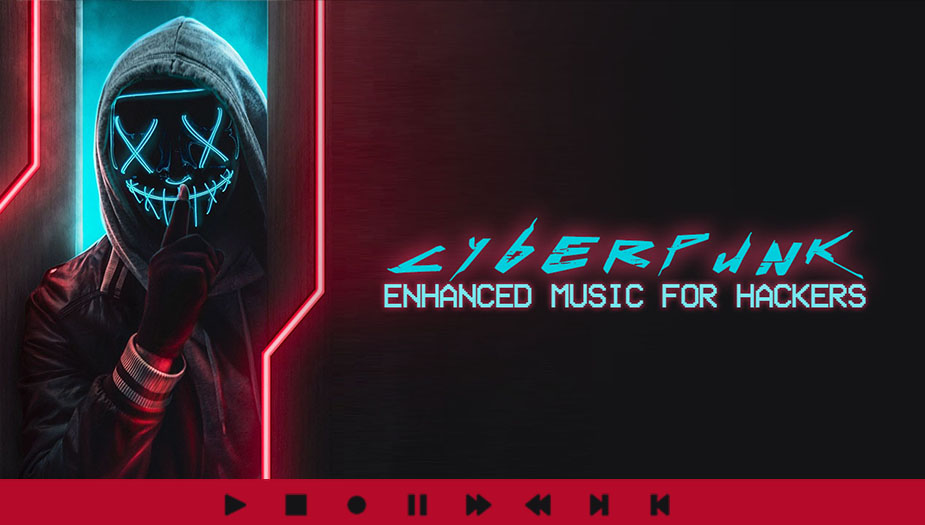 A straightforward biohacking definition is to use an all-encompassing term like "do it yourself biology." Meanwhile, The Art of Biohacking can include everything from biohacking implants, diet hackings, brain manipulating biohacking apps, and so much more. But, let's be real. The people hacking their minds with powerful ASMR and binaural beats are not the ones getting the most attention. Firstly, this goes to the brave individuals who experiment on their own body, bringing the topic of biohacking ethics into broad view. What is the allure? To sum it up, the goal is an augmentation of the human body on the deepest of levels. Biohacking is total integration. Likewise, transhumanism is a movement that believes that it is the human right to evolve through technological augmentation. But this is biohacking extreme. You can try biohacking right now if you want. No augmentation is required.
How To Biohack
Have you ever done a juice cleanse, listened to a meditation session, tried some fancy online diet fad? Firstly, using the comprehensive biohacking definition, you have already biohacked – no biohacking implants required, and no internal biohacking ethics debate. Even more, for the past decade or two, biohacking apps that use audio induction in an attempt to change your mood have been available to the public. Likewise, some of this software is even free. Biohacking is simply an effort to manipulate your brain and body. Maybe this is to enhance performance, gain knowledge, or only for experimentation. Biohacking is hackers experimenting on their biology, simple as that. So, give basic biohacking a try today. Maybe this is meditation or some of the great apps or software available.  Let's dig a little deeper, though.
Biohacking Implants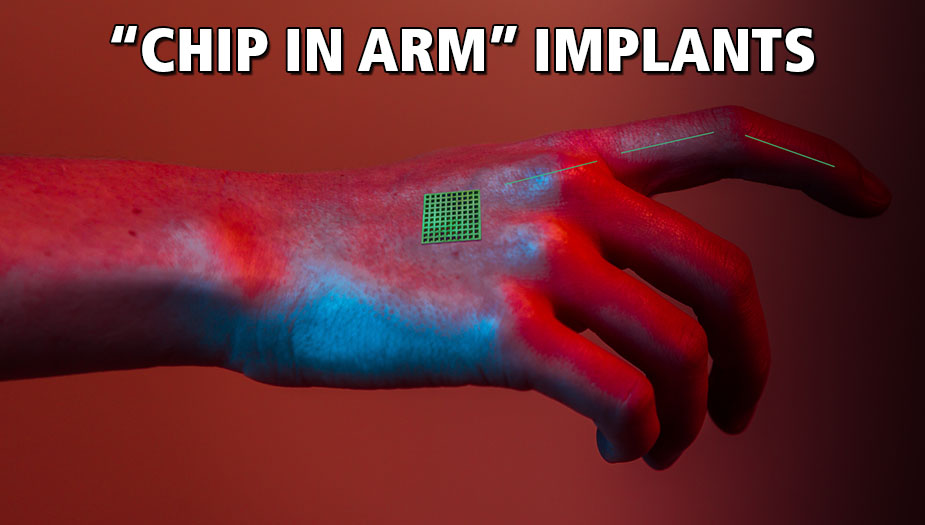 Let's leave the realm of noninvasive methods like biohacking apps and talk about biohacking implants. Firstly, the biohacking definition most people think is the "chip in arm" form of biohacking. Even more, implants bring up all kinds of questions about biohacking ethics, safety, and other concerns. Meanwhile, the first question you might ask is, "why would people do this?" Above all, on a rudimentary level, let's describe this as something I think we can relate: Just as an athlete trains to optimize for the best performance, a biohacker attempts to enhance human biology for maximum benefit. In the past few decades, we have seen wearable watches that track sleep and glasses that show us augmented or virtual realities. The phones we carry in our pockets can offer all kinds of connected data about our bodies. The next level of integration is the idea of "chip in arm" as an example.
Biohacking "Chip in Arm"
One of the most popular (in terms of press coverage) is biohacking implants, or the "chip in arm" biohacking. Far more extreme than using biohacking apps to alter brainwaves, this is an actual physical modification of the body. To clarify, we will cover biohacking ethics shortly. Firstly, let's talk about biohacking implants. You might think of some tiny little microchip in your arm that gives you ability. For example, one biohacker has implanted a device the size of a deck of card in his arm. The bulge is protruding from under his skin. It records data from his body and transmits it to his mobile phone. What unique ability does such a large implant give? Not much: it records body temperature. However, technology is getting more advanced and smaller by the day. Biohacking is in its' infancy.
Biohacking Dangers
Let's be clear, under-skin biohacking implants, or the "chip in arm" form of biohacking, might not even be the most dangerous form of biohacking. Firstly, using our expansive biohacking definition, we have to mention some other high-risk biohacking. For example, biohacking even includes blood transfusions from young to old to increase age and health (yes, this is real). Even more, the FDA has stated the dangers of blood transfusion biohacking – not to mention biohacking ethics of this. You can even read about editing your DNA with our CRISPR article. Biohacking can include all forms of untested supplements, none approved by the FDA. This comes with a warning: be careful with how far you take the hacking of your biology.
Biohacking Ethics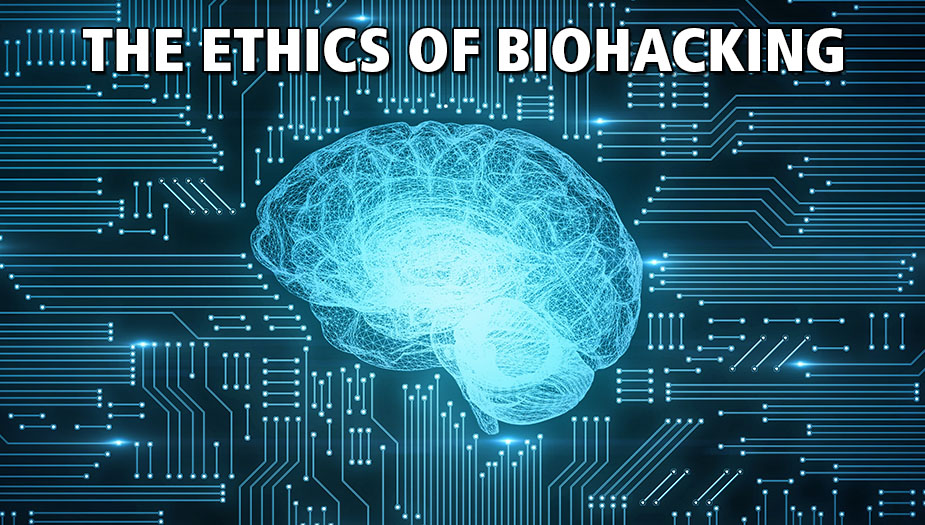 Our biohacking definition coves everything from biohacking implants to biohacking apps. Subsequently, we have to cover the basics of biohacking ethics. Firstly, biohacking is becoming more popular, with significant media covering it very broadly. Certainly, the home biohacker is more ambitious – more advanced, smaller, and affordable technology available. Even the Biological Countermeasures Unit of the FBI closely follows the emerging field of biohacking. On the other hand, leaving behind the darkness of biological terrorism and sticking to the implant form of biohacking (as the most extreme in this article) – there is still personal ethics involved. Regardless, the Art of Biohacking is only in the first chapter. We may reach a future where the entire population has implants. Maybe this is to help with a medical condition or as a personal enhancement. Time will tell.
Biohacking Issues
There may be issues with biohacking – less when talking about biohacking the brain with biohacking apps. Even more, Biohacking implants and other forms of biohacking can present all kinds of problems, biohacking ethics included. Similarly, I think the significant issues here is the varied and broad biohacking definition. We are getting there: you hear about ASMR, binaural beats, and professional biohacking apps less as biohacking and more audio induction. Biohackers who have experimented with implants sometimes have to deal with an infection. In conclusion, let's say that implanting a device the size of a deck of cards under the skin of your arm is not an easy task. But this won't be the case in the future when biohacking implants might be the size of a grain of rice or smaller.
Future of Biohacking
The future of biohacking is a challenging topic to cover when the biohacking definition covers everything from arm implants to diets. Firstly, let's focus on what people think most when talking biohacking, less biohacking apps, and more about biohacking implants or the "chip in arm" form of biohacking. Likewise, also ignore biohacking ethics for a minute as we fantasize about where the integration of biology and technology might someday meet. Firstly, the biohacking market might grow by $2.3 billion US by 2025. Even more, companies like iDoser.com have been specializing in the software side for decades. Supplements that claim all forms of enhancement are flooding the market. Technology is getting smaller and more advanced. I think the future of biohacking is wide open and extremely exciting.
Biohacking Apps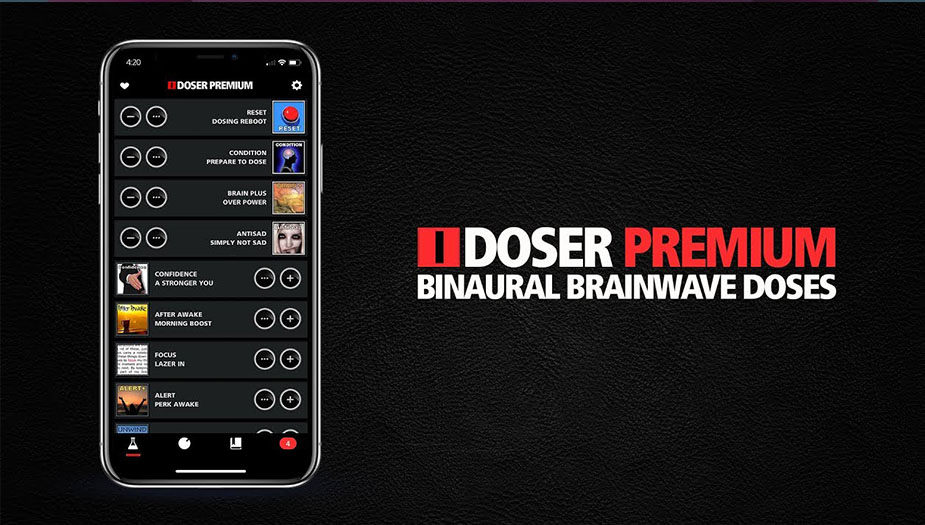 Let's hit the breaks for a moment. Most importantly, we are a mindfulness blog, so let's get back to some biohacking that all of us can do. In short, since the biohacking definition is so broad, let's talk about general biohacking you can do right now; no biohacking implants or biohacking ethics debate is required. Firstly, biohacking apps have become increasingly popular, with binaural beat apps like iDoser.com claiming to help you manipulate brainwaves in minutes. Let's take some time to explore two of the world's most popular at-home biohacking apps: the mobile type and the computer software form of biohacking. Even more, is it possible to press a few buttons and alter your brainwaves to feel a certain way? Let's discuss noninvasive biohacking. Many of these methods are easy to experiment with, and some even free to try.
Mobile Biohacking Apps
There are hundreds of apps on the app store that are technically biohacking apps, by our broad biohacking definition. Even more, biohacking includes diet, meditation, analytics, ASMR, and other forms of apps. Let's focus on one that seems to be the most effective and popular: binaural beat audio induction. No biohacking implants are required. However, what about biohacking ethics? Well, some users of apps like the top-rated iDoser app have pushed the boundaries of what can be done with binaural beats – altering brainwaves to induce lucid dreams, hallucinogenic drug-like effects, enhanced sexuality, and much more. Moreover, we will leave you to ponder an app's ethics that can potentially alter your mood in minutes. Let's say that potent binaural beat induction can be quite the experience.
Computer Biohacking Apps
You can try software-based biohacking for free today. By biohacking definition, this is an offshoot of mobile biohacking, or using binaural beats to induce certain moods of experiences – the same biohacking ethics mentioned above apply. To clarify, even before their prevalent mobile software, iDoser developed the Mind Audio Platform for PC and Mac computers. Even more, iDoser has been the go-to form of software-based biohacking apps for decades. It has always been entirely free and even includes some pretty good biohacking induction sequences to try. In conclusion, we would never recommend trying biohacking implants, but checking out some free induction software is less extreme. Even someone with limited knowledge about biohacking can give it a try on their home computer or laptop today.

Today we covered the very board biohacking definition – everything from biohacking implants, biohacking apps, and more. Let's discuss biohacking ethics and the past, present, and future of biohacking in the comments. In short, have you ever experienced biohacking?
CLICK HERE TO TRY BIOHACKING FOR FREE RIGHT NOW!

TO ALL OUR READERS, today we humbly ask you to help our little blog. For over ten years now, BinauralBlog.com has been producing fantastic mindfulness articles. We do not beg for donations, use any intrusive popups, sell any form of user data, or fill our content with ads. How do we sustain ourselves? We need shares, plain and simple. The time has come for us to make a simple request. Please, if you enjoyed this article and want us to keep producing content - use any (or all) of the CIRCULAR SHARE BUTTONS ABOVE to help support our little blog. Thank you from the Binaural Blog, Founder & Team