People! The world of meditation, yoga, hypnotism, and binaurals has been rocked in such a way that the whole industry is abuzz. A new 2015 Platinum group of ultra-doses are here! Let's explore…
It has been rumored that it takes the team at I-Doser years to develop a dose, although I believe that was in their early years. I'm assuming that's been refined down, but their releases are few and far between. While some may argue that this adds to the overwhelming excitement when they have a product release, I'm just in for the great experiences they bring to me, personally, and the industry as a whole. With that, I'm excited to introduce you to over 50 new doses. This is, by far, one of the largest releases in I-Doser's history. It is one of the largest releases in the history of binaurals. Period.

Here is the thing. So few companies do what I-Doser does – and never mind doing it with the experience and dedication they have to quality product. Unfortunately, the I-Doser methodology of crafting premium doses means they take a very long time to research, develop, QA and release their doses. In their peer-reviewed study, over 83 percent of their users have experienced what they refer to as a "simulated experience" using one of their specialized audio and a good pair of headphones.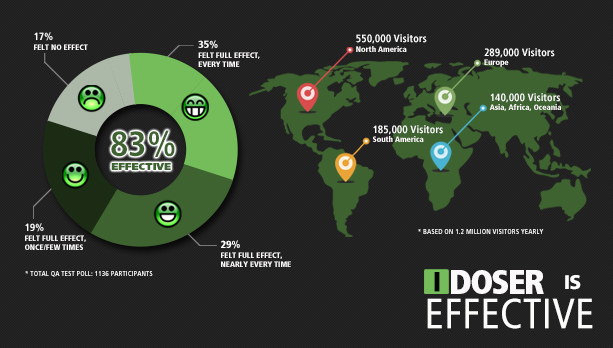 I bought a lot of these the second they were released and also many from last year's Premium collection. These new doses bring a refinement to the simulations I have never felt before, and I am intensely experienced with meditation, binaurals, and lucidity. It goes without saying, have a good pair of headphones when trying these. (Please, no stock iPhone ear buds. Get a good pair of over-ear headphones.) I wholly appreciate the "pack" options because many (if not most) of these doses are designed to be SlipStreamed, or doses back-to-back to create a personalized experience. This is all very simple to do in their free Mac and PC software, although I will recommend you throw down for the premium software if you have a little extra money. It beings a lot to the table and enhances an already great experience with backing audio, themes, visualizations and so much more. If computer software isn't your thing then you owe it to yourself to at least try I-Doser's line of MP3 Packs. They are great for beginners and include ambient music, are typically shorter, and can be used on almost any device. Along with this massive release of new software doses, there are some truly compelling new MP3 dose packs as well.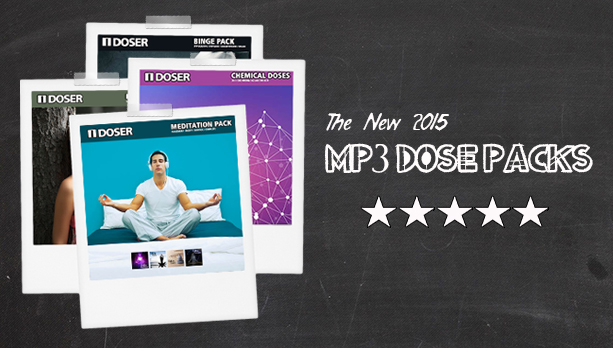 While I certainly haven't tried all 50 new doses or all of the MP3 Packs, I have dived head-deep into quite a few and I can speak to a few things about this new collection of doses. They work, and work well. This is greatly subjective and a personal experience. But, if you haven't tried binaurals for a while, maybe didn't get proper effects last time you tried, or are totally new to the concept of using binaurals to simulate an experience – now is the time to experiment. There are other very amateur companies out there; the good ones are few and far between. I-Doser gives you a handful of doses to try for free, so nothing lost if it is not something you are into. Plus, with the really great new collection you can explore almost any kind of experience you'd like. Want I-Doser's official word? Check out this great promo video they did for this release.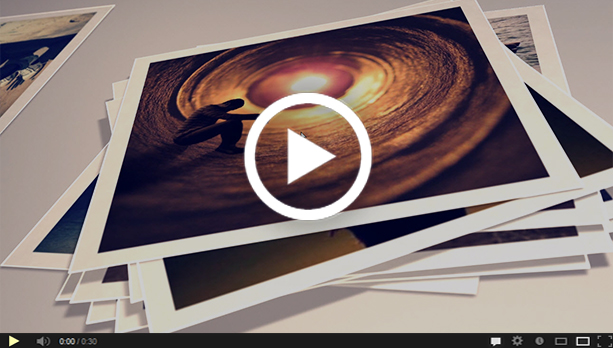 I still find it amazing how mainstream I-Doser has gone. Some of us have been with it since the early days, and have tried almost every dose category in some form (be it sexually, drug, sleep, etc.) – I guess this is why I-Doser has popped so big. Not only do they have quality that nobody has been able to touch, they have a range of products and and a catalog size that no binaural producer, ever, has come close to matching. So, I urge you to try either the loads of new software doses or the easy to use MP3 Packs.
Also, public service announcement: If you ever tried YouTube binaurals and didn't have any effects, it is because youtube uses audio compression that hinders the effects of binaurals and makes them nearly worthless. Make sure you are using official software doses or professional mp3 doses – you owe it to yourself. If you've tried torrent doses, they are almost definitely fakes and done by amateurs to try to complete a collection. You will little to no effects from these. Want to TRULY experience binaurals? Go here:
CLICK TO SEE THE AMAZING NEW 50 DOSES
CLICK TO SEE THE NEW MP3 DOSE PACKS
WATCH THE PROMO VIDEO

TO ALL OUR READERS, today we humbly ask you to help our little blog. For over ten years now, BinauralBlog.com has been producing fantastic mindfulness articles. We do not beg for donations, use any intrusive popups, sell any form of user data, or fill our content with ads. How do we sustain ourselves? We need shares, plain and simple. The time has come for us to make a simple request. Please, if you enjoyed this article and want us to keep producing content - use any (or all) of the CIRCULAR SHARE BUTTONS ABOVE to help support our little blog. Thank you from the Binaural Blog, Founder & Team