GRABOVOI CODES How To Use Universe Cheat Codes

Today we explore Grabovoi Codes, the universe cheat codes for life. How do you use and activate Grabovoi Codes? How can you integrate other concepts like the Law of Attraction and positive affirmations for better success with mindfulness?
What Are Grabovoi Codes?
Firstly, the word is out about manifestation, with almost all major social networks talking about the powerful Grabovoi Codes. Above all, these universe cheat codes are "entered" into the cosmos using various methods like writing them down, saying them aloud, or visualizing them. Likewise, the Law of Attraction is strong with these methods! However, what if you are new to this concept? Today, we will teach you how to use Grabovoi Codes, reveal a list of working codes, and cover other methods of success like the Law of Attraction and positive affirmations. Moreover, are you truly ready to start manifesting? First, you must understand that success comes with change. Likewise, if you expect to use a code to be wealthy, imagine it, and be rich overnight, you miss the entire concept. Let me explain.
How To Use Grabovoi Codes?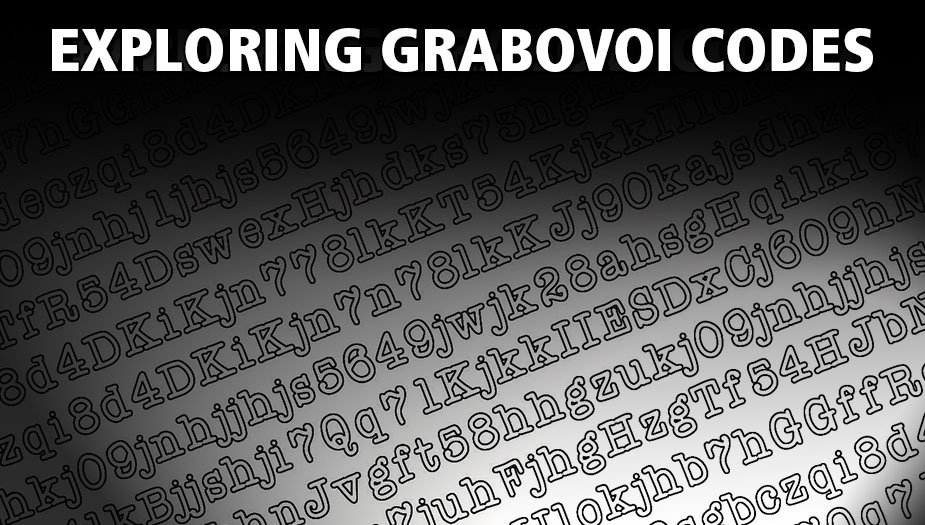 No matter what you may see on social networks, nobody visualizes one of these Grabovoi Codes and has it instantly manifest a desire. Most importantly, universe cheat codes are a visualization tool. Moreover, they are not magic numbers, they will not bring you instant wealth or love, and anybody who says otherwise is missing the point. Just like positive affirmations, using Grabovoi Codes and the Law of Attraction as a concept to improve an outcome is the better way. However, we will reveal a list of Grabovoi Codes that you can use in your practice (like writing them down, visualizing them, or saying them) for a quick fix. In addition, when they do not work like magic, come back, and we will teach you how to get actual results.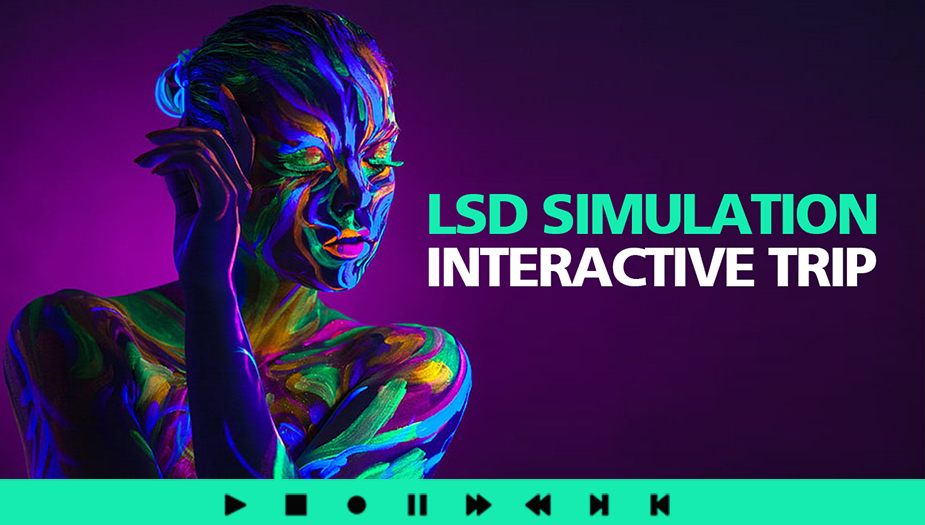 List of Useful Grabovoi Codes
Here is the thing about Grabovoi Codes – they can be dangerous. In our search for Grabovoi Codes, we found many that were negative affirmations. For example, we found several that claimed to "cure a deadly virus" or change physical attributes, promoting an unhealthy personal image. Firstly, universe cheat codes do not cure disease or make you look different. Above all, any form of manifestation should be positive. The Law of Attraction says that positive attracts positive. Therefore, any Grabovoi Codes you find work best as a mindfulness focal only, not as a magic code. However, they can be put to significant effect if used to help focus on desired change but not viewed as magic numbers that grant wishes.
List of Example Grabovoi Codes
Unexpected money: 520 741 8
Romantic love: 3856794
Academic success: 960745288
Happiness: 487042169
Law of Attraction Explained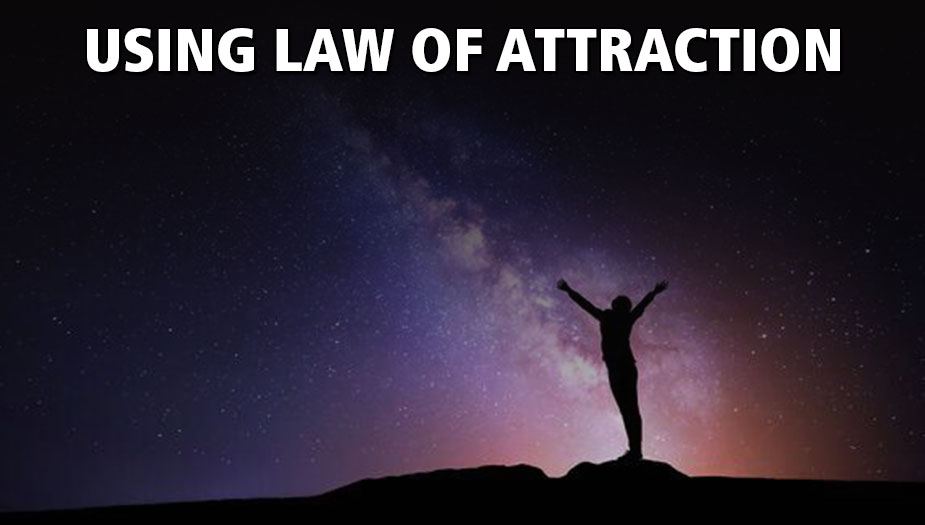 How do Grabovoi Codes relate to the Law of Attraction? For example, if universe cheat codes help us focus on the desired change or a manifestation, the Law of Attraction and positive affirmations are similar. Meanwhile, the Law of Attraction says we can translate thought into reality. Having a positive focus, attracting the positive, and using encouraging mindfulness helps us attract ideal desires. Unfortunately, the same is also with negativity. We are but magnets in the universe, attracting what we put out there. Moreover, if you are constantly negative, a real "glass half empty" kind of person, you may draw the same negativity in your daily life. Likewise, it is easy to say, "be positive to attract positivity," when those pesky negative thoughts are so good at penetrating our happy barrier.
Positive vs. Negative Thoughts
The concept is straightforward and understood: What you give to the world is what you receive in return. Be this positivity or negativity. In addition, the idea is instantly recognizable by almost anyone all over the world. That is to say, Grabovoi Codes are one-sided in their presentation. You may be using a series of numbers as a focal for attracting money. However, what are you giving back to the universe? For example, are you practicing positive affirmations before trying your universe cheat codes? Nothing is free, and the Law of Attraction says you will attract what you put out into the universe. How do you deal with negative thoughts? First, you are on the right track. You just read almost 1000 words about attracting by using positivity. That is certainly a beginning.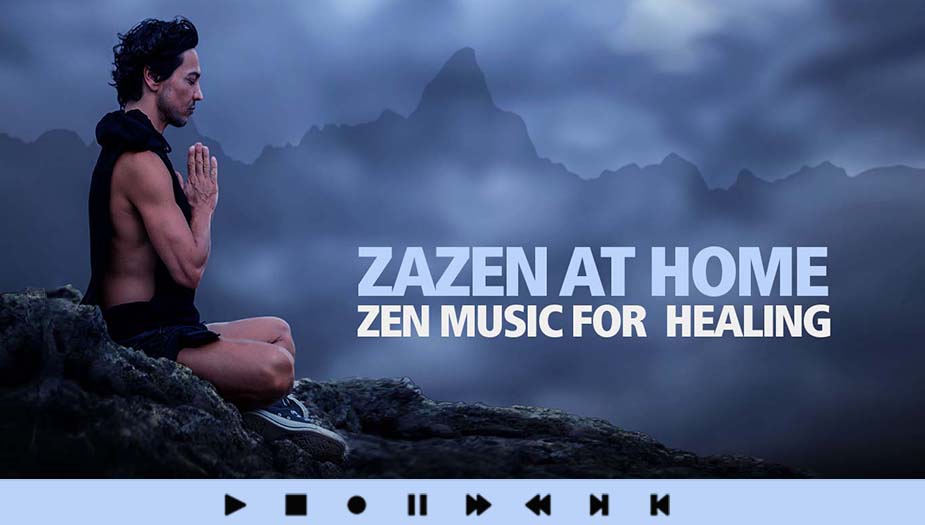 Exploring the State of Creation
We are always in a state of creation. An adult makes about 35,000 conscious decisions each day. Even more, every move you make is a chance to give positive or negative vibrations into the world. Consider these sensations as currency for your Grabovoi Codes. More positive affirmations, some mindful reflections, goodwill to our fellow people – the richer with beautiful feelings you will be. Then maybe you can trade in some of this positivity and cash in one of those universe cheat codes. Meanwhile, you are always creating. Make your state of creation your personal journey. Similarly, it is impossible to dispel negative thoughts and negativity completely. However, can you be honest with yourself that you are doing your best? In addition, what are some excellent techniques you can use for positivity?
Positive Affirmation Techniques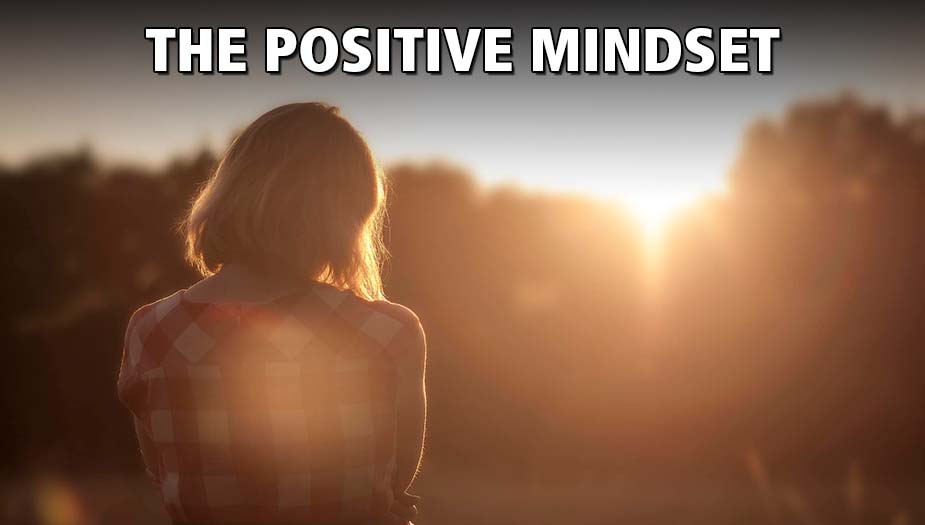 I would argue that positive affirmations are a prerequisite for Grabovoi Codes. Above all, we already know the Law of Attraction makes us magnets for positivity or negativity. Likewise, we surmise that it is best to use universe cheat codes with the currency of positivity – but how? In the base form, it simply means being self-empowered and positive. As a tool, affirmations are a potent tool to battle self-doubt, boost self-esteem, and generally fight negative thought habits. Likewise, you can search for a simple list of affirmations to recite to yourself, either mentally or verbally. Even more, impressive visual and auditory affirmation videos exist. I, personally, use affirmations before my morning workout. At first, it can seem strange to affirm how amazing you are, but there is some science behind it.
Science of Daily Affirmations
Now we know more about positive affirmations, is there actual proof using this form of optimistic thought is beneficial? Firstly, studies suggest that positive affirmations can help us respond in a less defensive and resistant way when presented with the threat of negative thoughts and negativity. Now you can start to understand the correlation between the Law of Attraction and positive affirmations to help achieve success. Moreover, with a mindfulness routine incorporating affirmations, your Grabovoi Codes are well earned, and you are in a much better place to accept success. In conclusion, the secret to using universe cheat codes starts with you. Subsequently, what is a good starter set of affirmations? Are some better than others? Let talk about daily affirmations that you can use in your mindful lifestyle.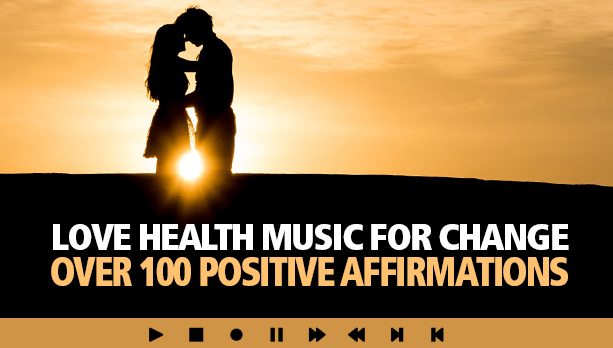 What Are the Best Affirmations?
Positive affirmations are integrally positive statements created to inspire an optimistic outlook. Moreover, confidence is a compelling thought space. When we have a proven method to deal with negative messaging, we can learn to replace it with positive statements. Likewise, this hopeful narrative we create through our State of Creation is where we want to be. In short, we want an optimized mindset where we are happiest and more apt to manifest what we desire using Grabovoi Codes or other focus.  In the same vein, a positive attitude and the Law of Attraction are the perfect one-two punch for better manifestation success. After that, you might get some of those universe cheat codes to work. However, let us complete the circle with our proven method for using universe cheat codes. Ready to learn the cheat codes of the universe?
Universe Cheat Codes Revealed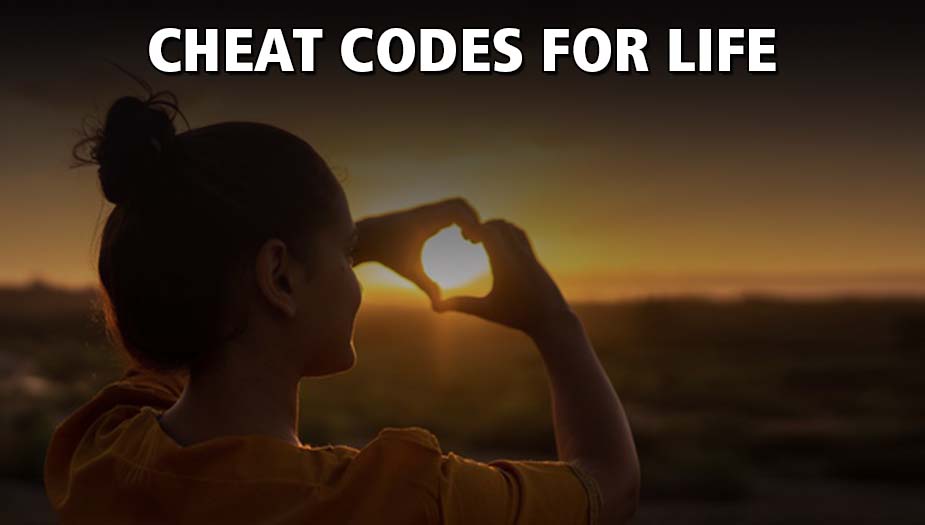 When exploring Grabovoi Codes and using positive affirmations to better align with the Law of Attraction, you should remember that you are your temple. Moreover, the universe cheat codes that might work for somebody else might not work for you. Likewise, that "Ultimate Cheat Code" or "101 Daily Affirmations" you found online, know that it is beginner level. The actual master level is to certainly write your own codes, to have mental affirmations perfectly custom to who you are. However, it will take time, and some will not work. With a few weeks of work, you can have a custom affirmation list that helps you take on the negativity beast. Is it certainly easier to go online and use a positive affirmation list or grab a compilation of Grabovoi Codes? Yes, but…
Exploring Cheat Codes for Life
When you finally reach that excellent place, vibrating with the Law of Attraction, is when you should consider making some good focal – maybe this is Grabovoi Codes for you, but perhaps it is not. The masters of manifestation are not using magic codes. They are using a mindset and routine of affirmations custom created for them, by them. Likewise, this elevated thought space does not happen overnight. For some, it is years of work. Subsequently, a personal affirmation list might be ever-changing and evolving. For example, you might use Grabovoi Codes as a starting place and focal exercise before figuring out that other manifesting methods work better for you. Most importantly, exploring mindfulness is a process. Likewise, if you do not do anything on the mindfulness scale now, then simply start with meditating. Everybody needs a first step.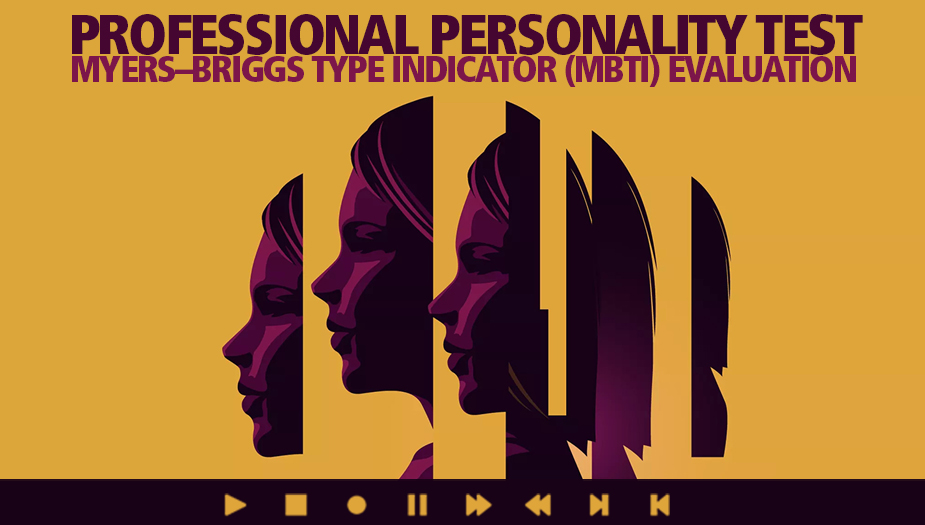 List of Working Universe Cheat Codes
We realize that the entire concept of the "cheat code" is how easy it is to use and cheat the system, but unfortunately, that is not the case. So, instead, we present to you our list of proto cheat codes.
It can be disappointing to find out there is no secret code to get what you desire out of life. However, this does not mean that mindfulness practice cannot achieve some fantastic results.

Still having trouble with Grabovoi Codes?
Click here to try potent audio induction that reduces the time it takes to become successful.

TO ALL OUR READERS, today we humbly ask you to help our little blog. For over ten years now, BinauralBlog.com has been producing fantastic mindfulness articles. We do not beg for donations, use any intrusive popups, sell any form of user data, or fill our content with ads. How do we sustain ourselves? We need shares, plain and simple. The time has come for us to make a simple request. Please, if you enjoyed this article and want us to keep producing content - use any (or all) of the CIRCULAR SHARE BUTTONS ABOVE to help support our little blog. Thank you from the Binaural Blog, Founder & Team